Houston TX Overhead Door Springs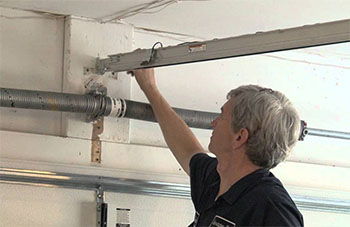 There are lots of reasons why garage door experiences breakdown but the major reason is as a result of damaged garage door springs. Making sure your garage door spring is fully operational will ensure your garage door lasts long and functions without obstruction. The weight a garage door pulls on the door springs is too much that sometimes it causes the springs to break. As soon as your garage door springs break down, it is advisable to have them replaced immediately so as to ensure the smooth running of your garage door. Garage door springs when damaged can cause you a lot of worry and insecurity so calling Garage Repair Houston, Texas to come to your rescue will be the best thing to do.
There are two types of garage door springs namely torsion spring and extension springs. Torsion springs are the type of garage door springs mounted above the door with a spindle running through it. Extension springs are those mounted on each side of the door that stretches out and bounces back as the door opens and closes. Garage Repair Houston, Texas handles overhead door springs, garage door torsion springs, overhead door torsion springs, overhead spring coils and fixing of garage door coils. Whatever be the problem you are facing with your garage door springs, contacting a professional to handle the job is the best thing to do.
There are times when we don't know how to detect if our springs need to be repaired or replaced all you need to do in this case is to call for a professional's opinion. When you should consider your garage door springs need repair is if you hear a loud noise when the garage door is functioning, straining when the door is being lifted, hanging of your garage door at an angle and so on. Contacting the best person for your repair should be the top on your list but also making sure that he is licensed and experienced is also important. Making sure the doors are balanced properly on the springs will also make your door springs last longer than usual.
Garage door springs are the basis of a garage door so in order to ensure your garage door opener functions properly you should always contact us once you notice a malfunction in your door spring. Garage Repair Houston, Texas is the best company to contact for your garage door springs repair.